Best Wedding Photographers in
Bangalore and Mumbai
"Photography is a way of feeling, of touching, of loving. What you have caught on film is captured forever… It remembers little things, long after you have forgotten everything."
I use my camera to capture and document the precious moments in life to tell a visual tale. It is my way of emphasizing the tiny moments and details that often go unnoticed. My pictures are not just snapshots, they are my interpretation of the world.
People Say
Discover Why
"Photography is the art of making memories tangible."
– Destin Sparks
I have worked with Nivedita a couple of time personally and professionally. I must say she aced both kinds with amazing creative Quality and work ethic. We made some memorable pictures during our family shoot and we are going to cherish them forever. She has been extremely patient and playful with my 1 year old baby to capture his natural self without any props or setups.
I have worked with her for my Beverage Company and she follows the requirement aptly. A client always get the best from her. Top it all she is a sweet human being.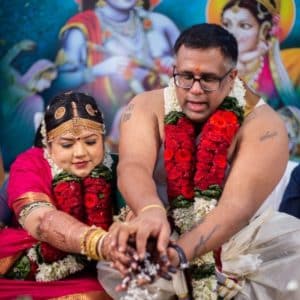 Nivedita did an excellent job of capturing so many wonderful moments at both our engagement and wedding functions! It always brings a smile to our faces to go back and see all the wonderful pictures! She came prepared and knew all the key moments of all the functions, and was unobtrusive while shooting! Kudos and thanks!
It was a great experience having you as a photographer at our wedding. You made the entire experience so comfortable(considering how awkward we both could get). Thanks to the wonderful work that u did we don't get tired looking at our picture.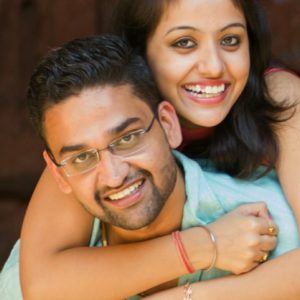 Thank you so much Nivedita for such wonderful work, the pictures look so amazing and your work will always remain as beautiful memories for Shriya and me to see in future, lots of love and best wishes for your future projects.
A photographer with a keen eye for details.She captures the most beautiful moments with so much love and enthusiasm that it shows in the end product. Love her work!
We are eager to be a part of your special day!
If you are looking for a photographer who can help you photograph your special moments, look no further. We would love to capture the memories of your wedding day, portraits, maternity & family shoots and a lot more.
I made these delicious crepes a while back, my kid loved it, and they turned out so amazing, I just had to re-make it...
Continue Reading
Photography goes beyond capturing moments; it's about telling stories through visuals. Being a wedding photographer has been a truly meaningful experience. I feel honored...
Continue Reading
As the wedding season approaches, brides and grooms are on the hunt for the best wedding photographers in Bangalore and Mumbai to capture their...
Continue Reading
Best Candid Wedding Photography in Bangalore and Mumbai
Exchanging vows and beginning a new journey in life, the wedding ceremony is undoubtedly one of the most important events in life. A day to remember and cherish forever by reliving the moments, smiles, tears, cheers, and heartfelt emotions. With all the efforts to make this ceremony memorable and a grand celebration, photographs are a way to keep the emotions alive in hearts, minds, and souls. A beautiful way to foster the memories forever and remember them as if they happened yesterday, perfectly clicked photographs undoubtedly play a very prominent role in shaping the day's remembrance.
Not just for the couple, but a day filled with several emotions for both the families and friends; pictures save the glance that eyes miss and work like a time machine that brings the soul back to the time it happened. Understanding the importance of the wedding ceremony and the significance of the photographs, we at Nivedita Ghosh Photography work with a team of the best wedding photographers in Mumbai and Bangalore to capture the moments of love and light that the couple, their families and friends cherish forever!
To turn the dream into a reality, our experienced team of wedding photographers in Bangalore and Mumbai assure capturing the soul and essence of the moment with every click. With a deep understanding of everything technical, and understanding of human emotions, we ensure a magnificent compilation of all the beautiful moments with grace and elegance from the day.
Preserve your wedding memories most beautifully with photographs
You see the love of your life walking down the aisle, all dressed to be yours for the rest of your life, looking more beautiful than ever, and the moment looks like a fairytale. You have already locked the view in front of your eyes in your heart and soul and can relive this moment every time you close your eyes and think about it. And we understand that such beautiful memories don't fade, but photographs are a way to keep it all fresh and charismatic as if the day was just yesterday. Photographs help you revisit the day along with your loved ones, and relive the fond memories that have a place in your heart forever.
Preserving the memories for you, your family and your loved ones, we, at Nivedita Ghosh, leave no table unturned to serve you the best experience. Capturing the moments with the best equipment and balancing the form of photography with a unique blend, we at Nivedita Ghosh employ photography skills in the best possible way. With a team of expert best wedding photographers in Bangalore and Mumbai, we capture every shot, every glance, that needs to be preserved forever. From portraits to candid pictures, detailed shots to emotions, glamour shots or silhouettes, Pre wedding photographers to candid wedding photography in Bangalore and Mumbai our expertise in photography allows us to complete your wedding album with astounding pictures that comprehend the significance of the most important day of your life.
Candid Photography in Bangalore that capture the essence of the moment
For an intimate celebration, a wedding ceremony or an engagement event, a baby shower or a party, be it any occasion that needs to be archived in hearts forever, nothing better than a photograph can capture the soul and preserve the precious moments for life. Pictures have become a way to retain the authenticity of a moment and capture it in the rawest form.
Mastering the art of candid photography in Bangalore and Mumbai, we at Nivedita Ghosh leverage our skills to capture the best pictures that go beyond technicalities. With our passion for capturing the true essence of the moment, and churning it well with our professional & interpersonal skills, our best candid wedding photographer Bangalore and Mumbai understands your requirements and fulfils them in the best possible manner.
About Nivedita Ghosh
Perfection, uniqueness, dynamic approach, classic, and extraordinary are some of the values we take pride in standing for. We, at Nivedita Ghosh, with our team of best photographers and experts in candid wedding photography in Bangalore
and Mumbai, aspire to capture the best memories for your life in the form of timeless photographs. Your satisfaction being our ultimate goal, we work adhering to the requirements and plan the execution accordingly. From aerial photography to candid shots, from glamour shots to portraits, we ace in all types of photography. With our innovative technique and expansive experience, candid wedding photographer bangalore has successfully captured memories of different ceremonies for various occasions; yours can be the next!
Preserve the memories from your most important days and precious moments in the most artistic way, so you can walk down memory lane and cherish the memories forever!