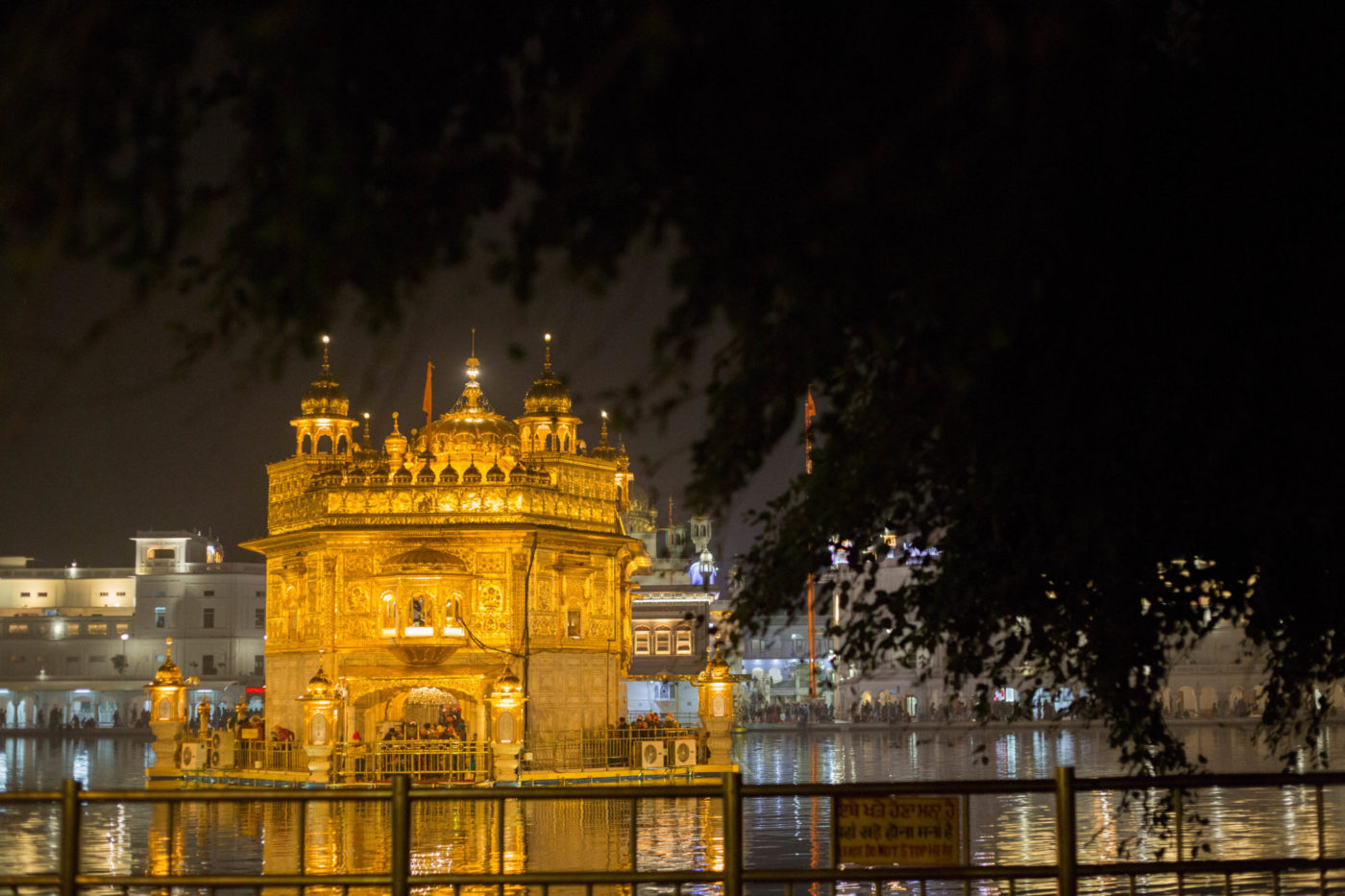 One of the things I love most about my work is that it takes me places. I get to travel to various cities for shoots and whenever I do so, I make it a point to stay a few extra days and explore. One such shoot took me to Chandigarh last winter. After covering a 4-day long wedding celebration, I had planned to visit Amritsar & fly out from there. Unfortunately I had barely a day there, so I decided to just experience the top 2 things on my list – Golden temple & food!
By the time I reached Amritsar, it was cold and windy, and pretty late in evening. Decembers in the North aren't really forgiving. I had to muster up all my will power to get out of the cozy hotel bed & headed out. Took a tuk-tuk (auto-rickshaw) to the Golden Temple, and walked through Hall Bazaar – a tangle of shops selling everything from clothes, juttis, jewellery to Prasad, snacks, lassi and other miscellaneous things. Street lamps illuminated the stone facade and the tiny shops lit up the entire pathway with a riot of colours, transporting you to another era. I walked past the Jallianwala Bagh, symbolic of our struggle for freedom. A chill ran down my spine as I thought about the horrific massacre that took place there, almost a century ago.
The white marble visage was like a mirage, rising from the ground. As I walked in, the first sight of the Golden Temple took my breath away and left me mesmerised. The magnificent temple sits in the centre of the Amrit Sarovar. Amritsar literally means 'A pool of nectar', and was named after the holy water that surrounds Shri Harmandir Sahib. The temple itself is a sight to behold, and so is the shimmering gold reflection in the water around it. I walked around the temple, and paid homage by kneeling and praying in the inner sanctum of the Gurudwara, where the head Guru read serenely from Guru Granth Sahib. I sat by the Amrit Sarovar, listening to the Gurbani, a strong sense of calm and peace swept over me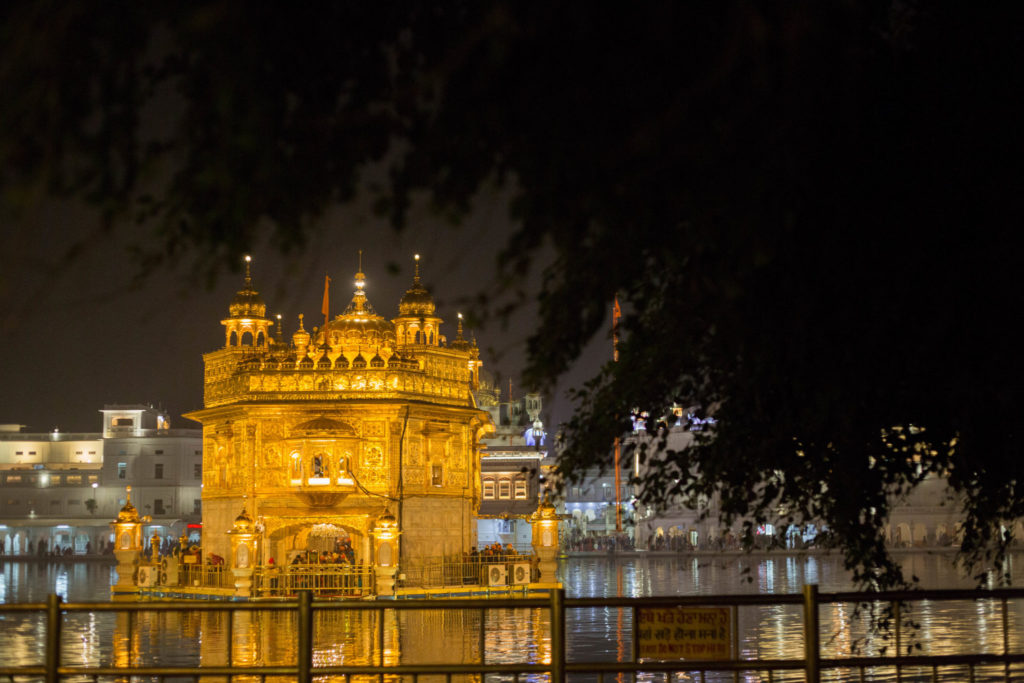 By the time I left from the temple, the stores around were shutting down, but I had one last stop for the night- Kesar Da Dhaba. Over 100 years old, this humble food joint is famous for its creamy Dal Makhani, which is cooked overnight in a huge copper vessel. I requested to have a look around the kitchen where all the action was taking place, and the owner happily obliged. Cooks sat in a row, kneading dough, making kulchas & rotis in tandoors, and slathering it with a generous helping of ghee. The humongous cauldron of dal was my absolute favourite, and was being doled out into bowls and sent away in large batches. Amidst all the hustle & bustle of the kitchen, I managed to get some photos before finally sitting down to have my thali. 2 large paranthas were served with chana masala, dal makhani, raita, salad & pickle. Needless to say, the food was absolutely delicious and the best Dal makhani I've ever had. After a hearty dinner, I headed back to the hotel.
I had a flight out the next evening and desperately needed to catch up on pending sleep, but woke up early to see the Golden Temple once again. After darshan, I had just enough time to have lunch before heading back. A visit to the Gurdwara is incomplete without having a meal at the Langar (Community kitchen that serves free food). The food is cooked and served by volunteers, and is available for everyone from morning to night. Rows after rows of people lined up to collect clean dishes & cutlery and made their way to the hall where we were seated & food was served. I was amazed at how well organised and managed the Langar was. A simple but hearty meal of hot rotis, dal, sabzi and kheer was served. After eating, we carried our plates & glasses out to be washed, while the volunteers swiftly cleaned the area, ready to feed the next batch of hungry devotees. As I found myself some space to wash the dishes, I was humbled to see people of all age groups and walks of life washing alongside. The experience of eating with thousands of people is unlike anything else. As I headed back, I took some Karah Prasad (Suji halwa, dripping in ghee) for my family.
Hoping to go back someday to see and experience all that I couldn't do this time around.
Have you been to Amritsar too? What all would you recommend I do next time?