Shimla – A winter getaway
There's nothing better than finding someone with the same passion for travelling as you, and getting to share your lives together. To have a companion for all the trips, partner in crime and a foodie at that! To celebrate our second anniversary, we retreated to the picturesque, charming, vibrant town of Shimla for a short getaway. We were there for only 3 nights, so I wouldn't really call this a guide, but I would like to share our experience and the things we found delightful.
It was a day long journey to reach Shimla, and we were greeted by gusts of freezing cold wind, hitting our faces, and taking our breath away. The short walk up to our hotel, Willow Banks, seemed to take forever. After a good night's sleep, we were up and about to see the sights around town.
Our first day was spent at Kufri- at the foothills of Himalayas, and with a height of about 2600 meters, it is famous for winter sports. It was also the only place that still had snow during our trip. A small amusement park with a tiny ice-skating rink, a path for sledging, ropeway among few other activities. Although it wasn't snowing, nor too windy, we were shivering despite our snow suits and boots. I was elated at being able to do ice-skating for the first time, without falling down! We did a bit of skiing too, before it was time to head back to Shimla. We had a relaxed dinner and a few drinks at Cafe Shimla Times. It's a quaint little cafe with sketches of Shimla on the interiors, a snazzy ambassador at the entrance and pretty good food. We especially loved the pizza & spaghetti there.
We started off the next day at the Military museum at Annandale. Housing artefacts used by the Indian Army dating back to pre-independence, it was not only interesting to see, but also very informative. The Institute of Advanced Studies was next on our list. Built in 1988, it was formerly the residence of the British Viceroy, and will transport you back in time. A mix between Hogwarts & old Scottish / Tudor style architecture, the light grey stonewalls, arches and turrets of the Viceregal lodge is a photographer's delight. We then went to the Tara Devi temple, atop a hill. It is a serene place and we were blessed to reach there in time for the Langar / bhog. After a hearty lunch, we visited the Sankat Mochan temple before heading to our homestay.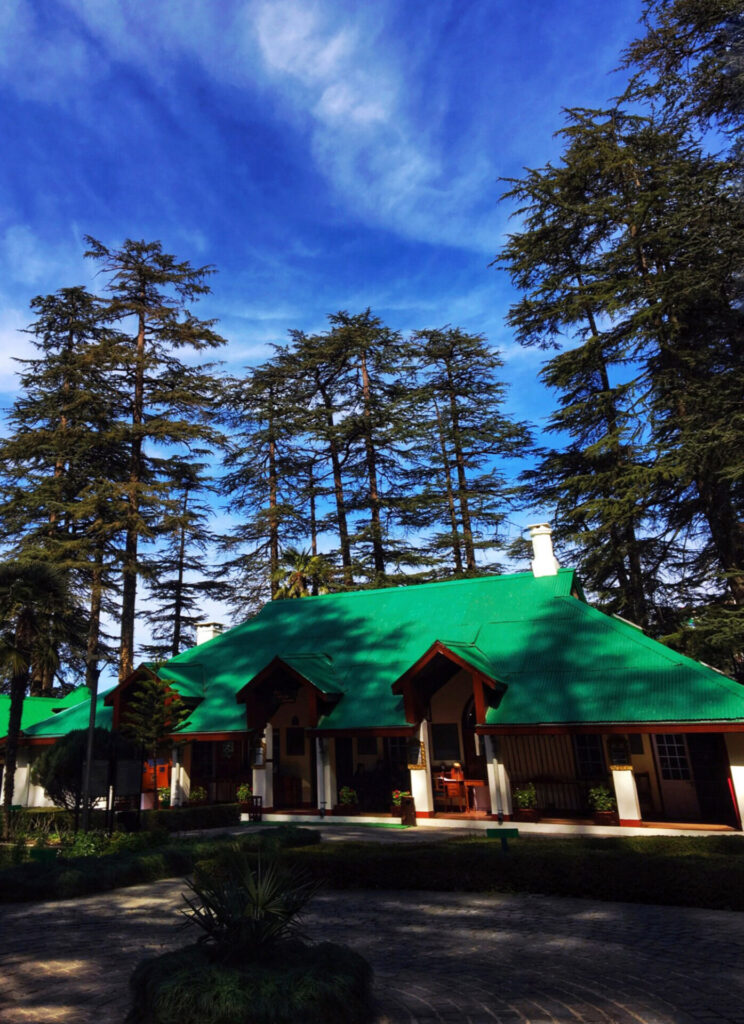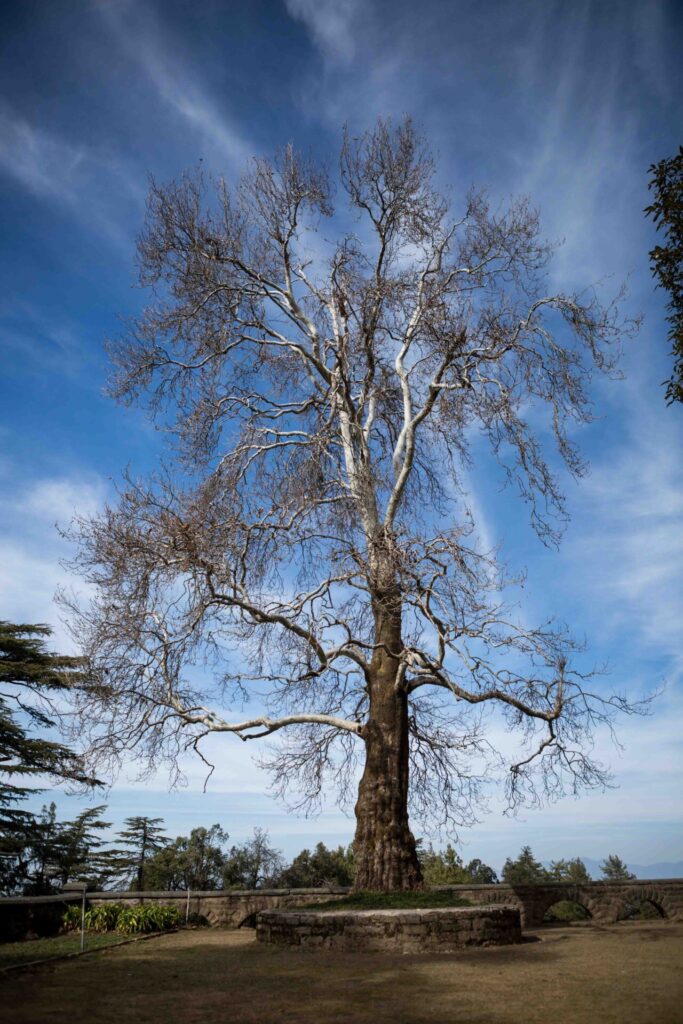 This I was most excited about- A cozy and picturesque little cottage-homestay, Sunnymead Estate. Our stay and experience was nothing short of magical. We were greeted by 4 large doggos who came bounding up, and stuck by our side, wanting to be petted. After settling in, we were served up some delicious cheese and greens quiche, fluffy sugar dusted doughnuts and brewed coffee. All freshly made at home! After taking photos all around the house and garden, we decided to unwind by the fireplace with a few drinks before dinner.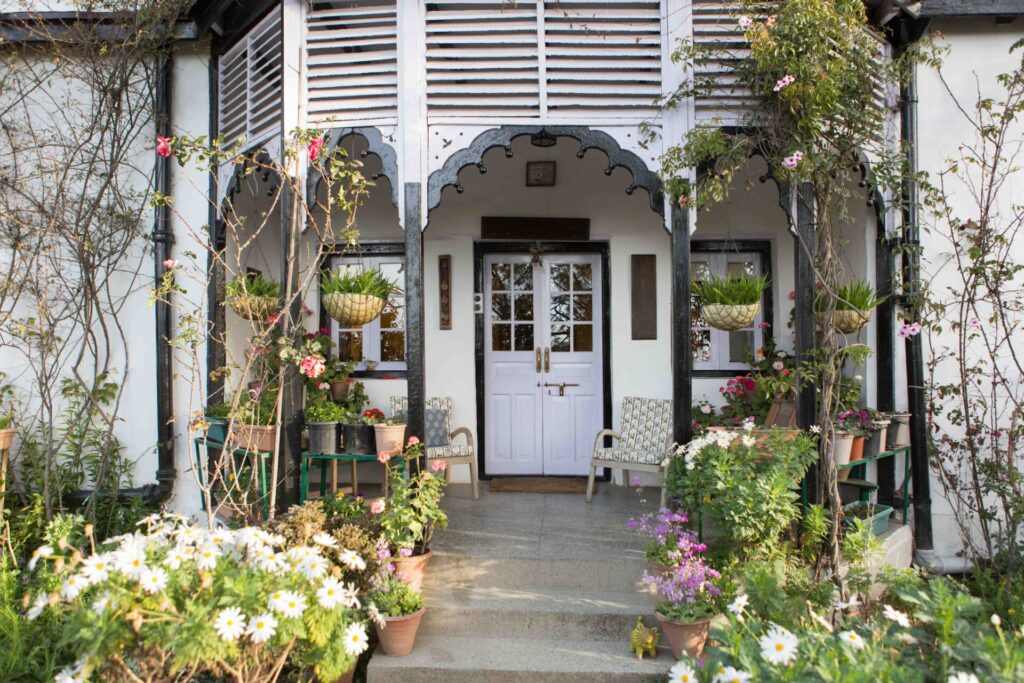 The highlight of our stay at Sunnymead most definitely was the Food! Each and every dish was made at home, mostly using the produce from their kitchen garden! We had the best ever spinach-chicken soup here. Followed by salad, freshly baked focaccia, grilled vegetables and a melt-in-the-mouth meatloaf. Dessert was a delicious apple crumble with fresh cream. Our host, Madhavi was the best, she kept us company for dinner with her witty stories and experiences.
The breakfast spread was an absolute treat. Starting off with some fresh fruits & juice, and a fabulous homemade granola with curd and poached apples. We then had scrambled eggs with char-grilled tomatoes, creamy mushrooms, grilled chicken, homemade bread and herb butter. There was also an assortment of accompaniments including fruit preserves, honey & mustard relish to go with the spread. Finally some coffee to wash it all down. Unfortunately, we were in a rush to head back for our flight and didn't get time to click too many photos of the food. Hopefully, next time!
Before we knew, it was time to head back home. We were sad to have to leave so soon, and wished we had some more time in Shimla and at this gorgeous homestay. For more photos, check out the Shimla Gallery.
Nivedita
February 1, 2019