Long time coming, this blog.. One of the best road trips I've ever been on, pre-Covid times.
Our journey began from Bangalore, after a short flight to Kochi, we drove down to Alleppey. This small town also known as 'Venice of the East' has a vast network of waterways, and the largest backwaters in Kerala. The beauty of Alleppey lies in the gorgeous beaches and lush greenery around the watery world of villages around the backwaters. People commute by tiny canoes and sit by toddy shops to gossip. We spent a lazy afternoon exploring life along the backwaters of Alleppey on a small boat. Another thing to do while you're there is to get an ayurvedic full body massage, nothing better to beat the stress and get you relaxed.
But the highlight of our stay was finding a fabulous little secluded beach, away from the hustle & bustle of the main beach. We enjoyed a stunning sunset on the beach as the salty wind blew through our hair and waves crashed against our feet, pulling the sand away from beneath. I remember as a kid, I used to curl and squeeze my toes together in an attempt to stop the sand from being washed away. Alleppey is also well known for the sea food, and we had a few scrumptious meals here, including the famous Karimeen Pollichathu.
Our next stop was Varkala. What would have been an otherwise short drive ended up taking all day, due to car troubles, leaving us with just an evening to spend in this tiny beach town. Although it was raining, we decided to make the most of whatever time we had, and headed to the North cliff for dinner. The cliff overlooks a small strand of beach, and is lined with restaurants playing soft music and shops selling everything -from clothes & jewellery to souvenirs & yoga mats! We definitely plan to go back here to spend some more time exploring the beaches.
Early next morning we started off towards Thekkady. We had planned to go for the Periyar lake cruise inside the Periyar Tiger reserve the same evening. As tired as we were, the lake cruise was a slow and peaceful one and had us refreshed in no time. We even went for a short elephant ride through a spice garden. The stay at Thekkady was a stunning property close to the tiger reserve, called 'Carmelia Haven Plantation resort' . After a scrumptious meal, we walked around the resort and crashed. We had a relaxed breakfast next morning before driving off to Munnar.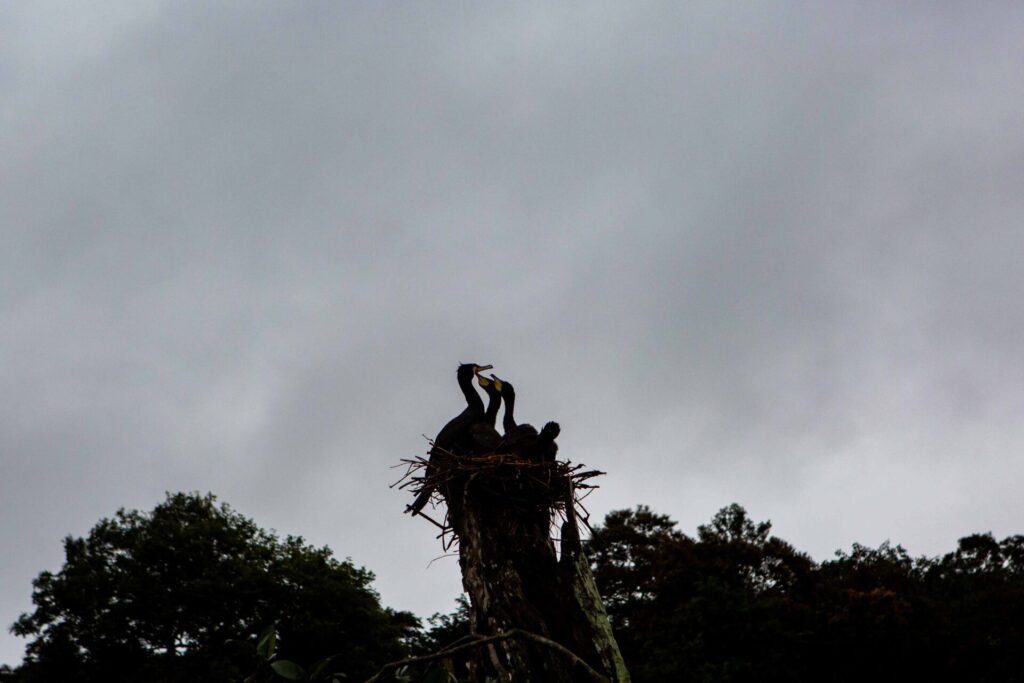 The drive through winding roads and tea plantations was a picturesque one. To top it off, the weather was just amazing. Cloudy and cool while the sun peeking through gave just the respite we needed. We chose to stay at a small sustainable eco resort called 'The Mudhouse Marayoor', which as the name suggest, has cute mud huts. What we like most about the resort, was the unique mud houses perched on a small hill, with amazing views, and an open shower. They also served the most delicious home-cooked meals, and were kind enough to put on a small bonfire for us! Having a hot cup of tea in the morning and breakfast in the garden was the best part of my day. Munnar was for complete relaxation. All we did was drive though the tea estates and have yummy food!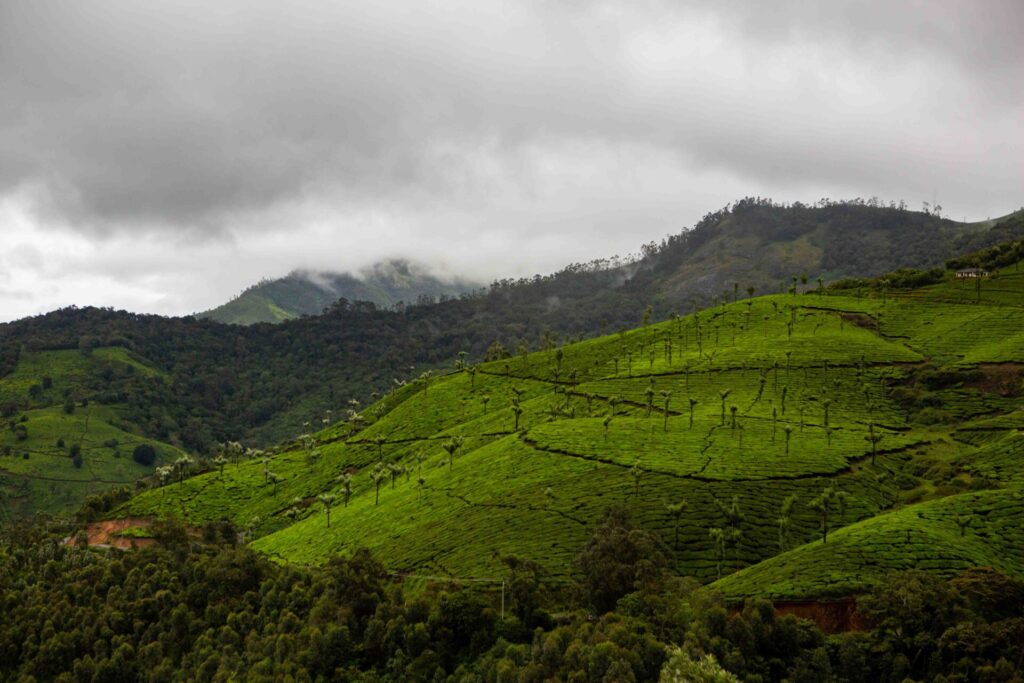 The last destination before we flew back home, was Kochi. We stayed at a Boutique stay called 'Garden alcoves Niyati' in the heart of Fort Kochi. After a healthy filling breakfast at Kashi art cafe, we spent the day walking around the quaint streets of Fort Kochi & exploring the many cafes & shops around. Another absolutely fantastic meal we had was at the Fort house restaurant. We had just enough time to go to the Kerala Kathakali Centre for a performance and were lucky enough to get a chance to see the performers get ready.
Kerala truly is God's own country. The place, people, culture & food are all equally amazing. From beaches to cities, hills to rivers and backwaters, Kerala has it all, and then some more! There's still so much to explore, and do. I'm sure we will be going back again. Click on the link below to see some more photos of our Kerala trip.
Do leave your comments on the blog. If you have any recommendations of places, please leave a comment below to help our viewers! Have a great day ahead.
Nivedita
November 3, 2022