Kolkata – The city of Joy
Ever since I've taken up photography, I see the world in picture perfect frames that are imprinted in my mind. I strive to capture the essence of the place, culture, people and food, in a way that it transports the viewer. All these travel photographs are shot on my personal trips to my hometown, Kolkata.
Kolkata or Calcutta, the capital of West Bengal is also known as the intellectual and cultural capital of India. It was the trading post and capital of East India Company during the British Raj in India up until 1911. It is a city seeped in history, where the old and the new, the past and the present, come together in unexpected ways. Kolkata has a harmonious mix of the colonial era architecture and the old Bengali houses; the modern pubs and iconic coffee house. The people there have embraced the British culture and yet managed to hold on to the traditions of Bengali culture. Christmas is celebrated with as much gusto as Durga puja.
I'm sure you would have come across a lot of photos of the city, Kolkata. What we don't get to see is the life on the outskirts. Here are photos from villages of Kolkata. Life is a lot simpler and peaceful, miles of greenery, farming being the primary occupation of people. Small cozy homes built with mud and thatched roof, food cooked on wood fired stoves and earthen pots, farms growing the freshest produce and welcoming people.
Boatmen on a lazy afternoon, on the ghats of Hooghly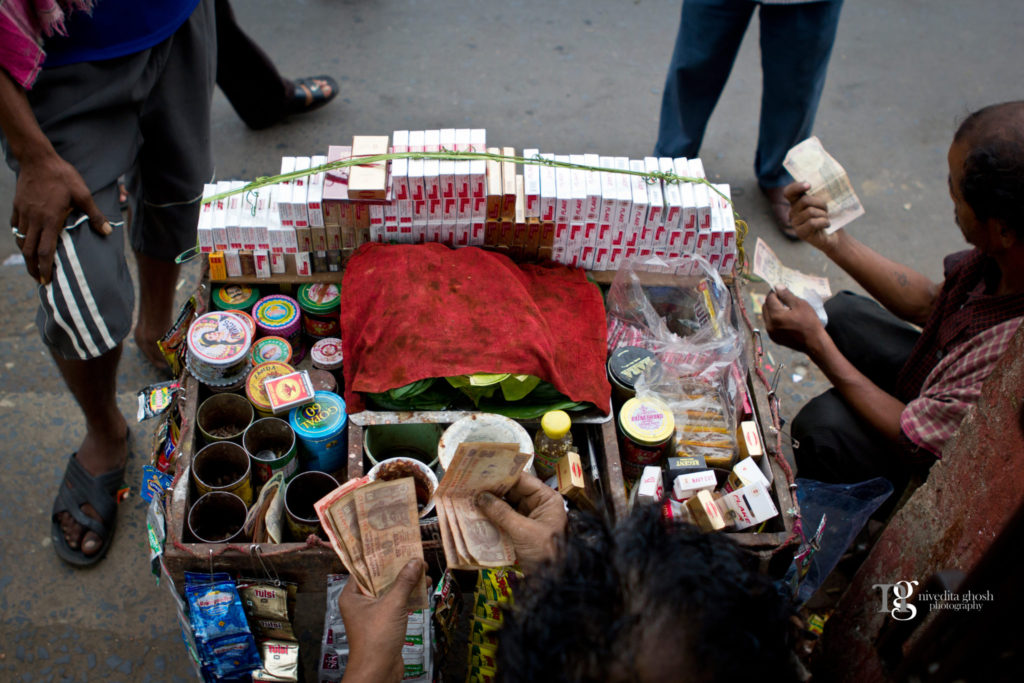 Lady in the traditional Laal-Paad-Shaada-Saree