Love affair with Bengali sweets
From Sandesh, Rosogolla or Mishti doi to more exquisite mishti like Sitabhog, Lobongo-lotika and Chanar jalebi, Bengali sweets are well known across India. After all, we Bengalis love our sweets! So when I was contacted to shoot for a famous Bengali sweet shop in Kolkata, I jumped at the offer!
It was an opportunity to get a peek into all the hard work that goes behind making sweets. Everything here is handmade, right from making Chenna (cottage cheese) from milk, to the various doughs for sandesh, rosogolla to Sitabhog.. Each was a unique & time-consuming process.
Come winter, a whole array of Gurer-mishti comes into the market. Nolen gur, or date palm jaggery is made with the sap of the date palm tree, found only in the winter season. Nolen gur is one of the most special ingredient in making Bengali sweets.
The preparation of gurer-sondesh, a winter speciality, made with Nolen gur is one of the lengthiest and most painstaking process. Begins with making the Chenna, then cooking while stirring it continuously till it reduces; letting it cool down a bit and finally putting them in wooden moulds to make the final sondesh. Ofcourse, the result is just as amazing – soft, melt in the mouth creamy sondesh, which leaves you wanting more!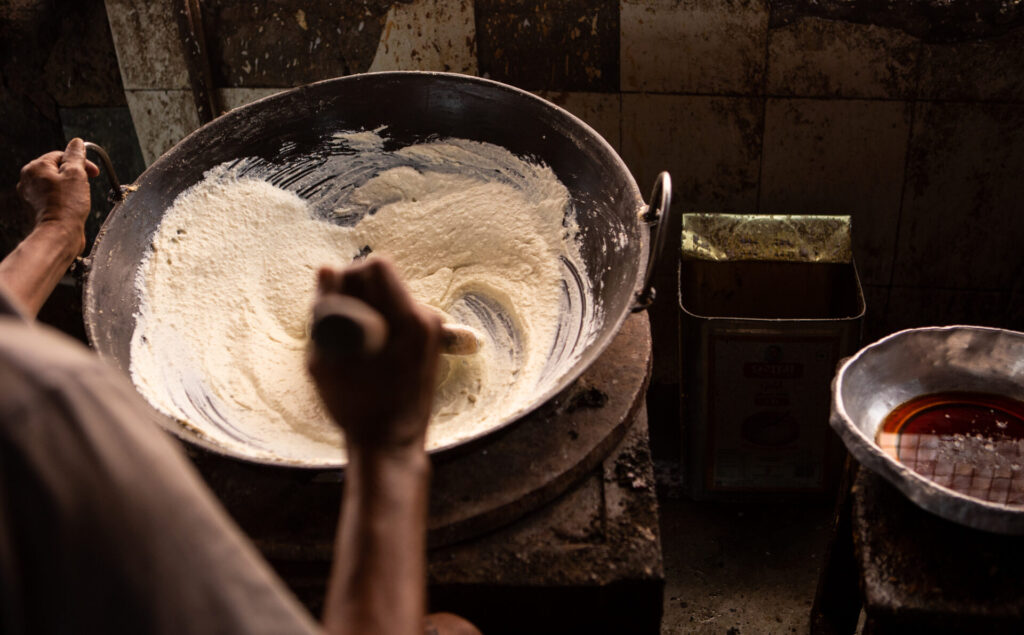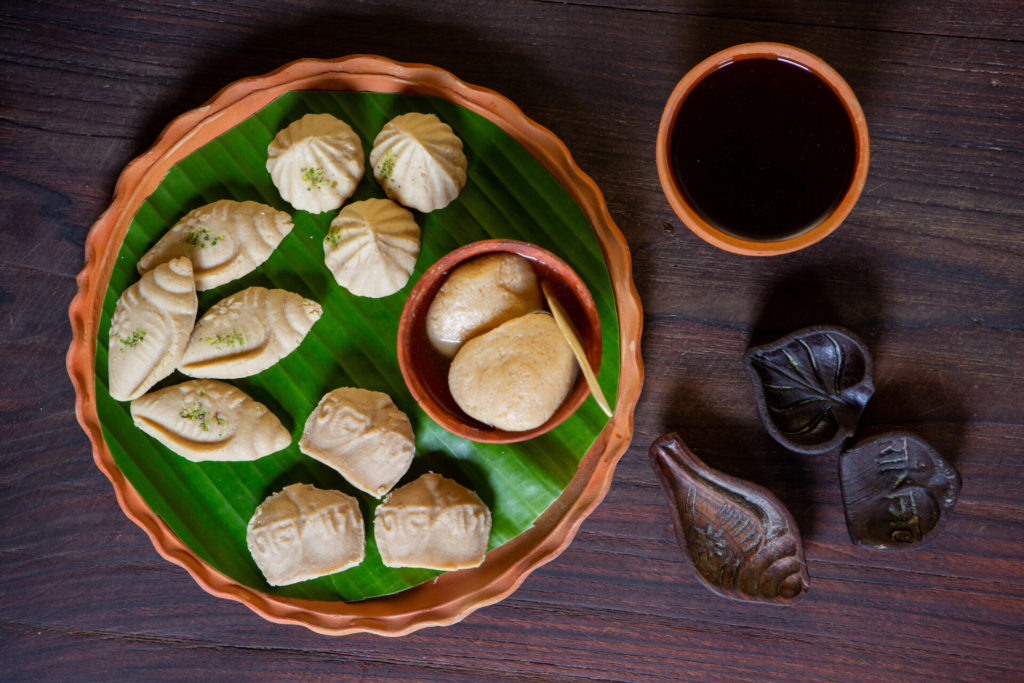 Another unique sweet which isn't easily found everywhere, is the Sitabhog. Made with Chenna, fried and then dipped in a mild sugar syrup. Resembles rice at the first look, but have a spoonful and you'd be delighted!
All photos shot by Nivedita Ghosh on assignment for Deshbandhu Sweets, Kolkata.