Lockdown days & baking experiments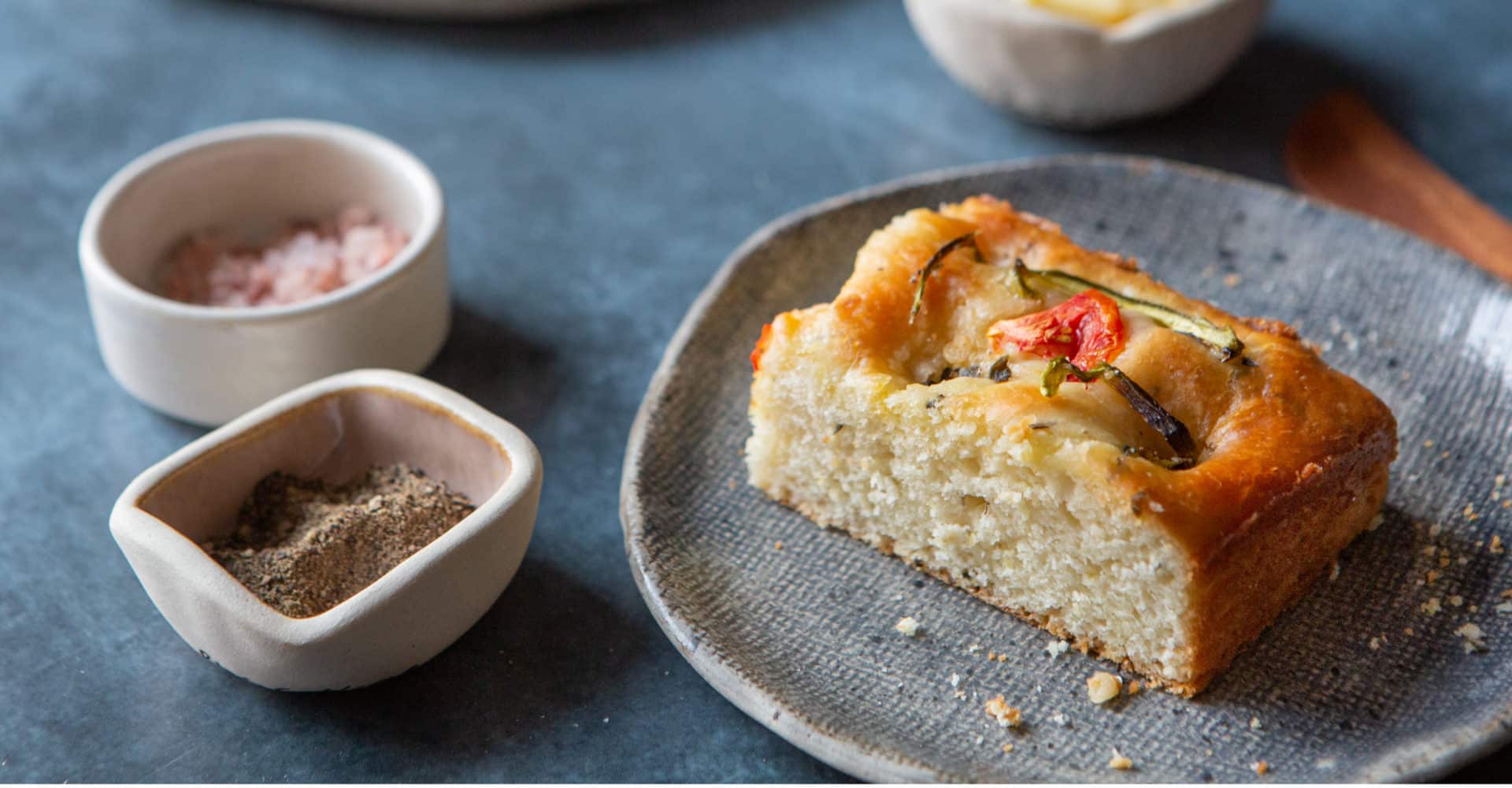 It's been a while since I posted here, and a lot has happened in the meantime. One major change is we've shifted our base from Bangalore to Mumbai, last December. It's so great to be back in Aamchi Mumbai & closer to my family. Ofcourse, I am still taking up shoots in Bangalore, and everywhere else too. But as of now, until the Covid-19 pandemic ends, we are at home, like the rest of you.
It's been over a month, that I haven't stepped out the door at all. Although the lockdown was difficult at first, I've accepted it now. Another 19 days has been added on to the lockdown, so there's that. I've had a few productive days, and quiet a few really low days, when my body just refuses to move. (And the heat isn't helping either!)
On good days, I keep myself busy with editing work, attending live talks, a bit of gardening, reading, binge watching movies & series etc, apart from the daily chores of cooking, cleaning & bartan-majing!
Also, anyone else feels hungry a lot more, when they are at home? Or is it just us?!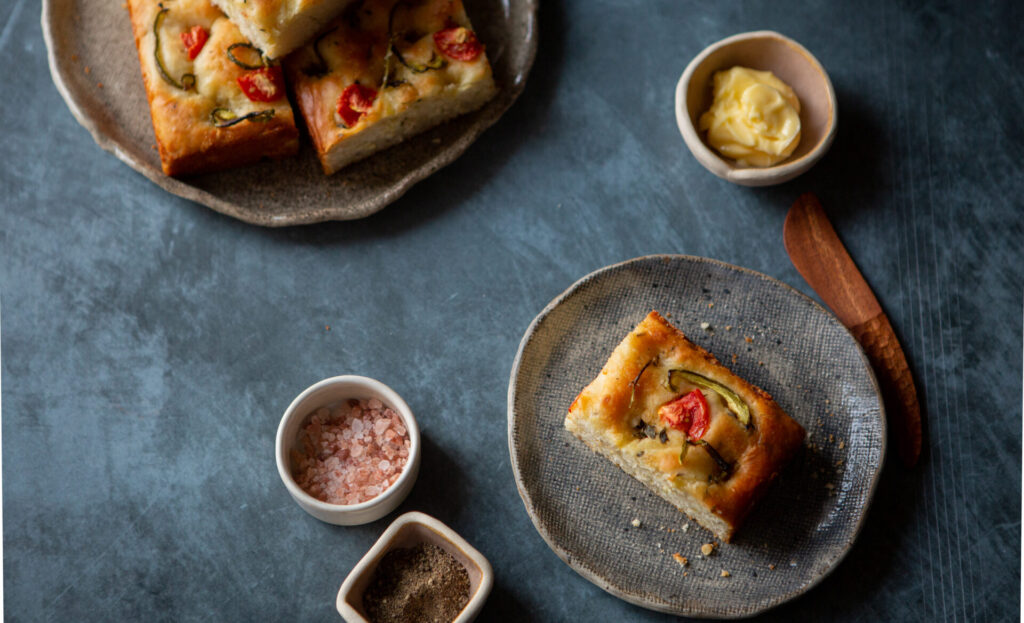 Anyhow, the lockdown has affected us all somehow, and one of the things I miss the most is Breads! After almost 3 weeks of not eating bread, I decided to bake some. The first batch was disappointing, to say the least, but I kept at it. And guess what, Third time's a charm! Made this delicious Focaccia bread from scratch!
Ofcourse, I HAD to style & shoot it! It just looked so damn good 😄
For those of you who have yeast, and would like to give it a go, here's the recipe, along with a few pointers (that I learnt through trial & error) Lemme know if you do try this, and please post a photo & tag me. It would make me very happy!
If you have any great recipes, do share!
For the yeast –
Water – 1/4 th cup
Sugar – 2 tablespoons
Yeast – 1 tablespoon + 1/4 tsp

Proofing the yeast –
In a bowl, heat the water till its luke-warm (microwave for 30 secs) and mix in the sugar. When that's almost completely dissolved, add the yeast & give it a quick stir. (make sure the water is not too hot, else the yeast might not proof well)

Cover with cling wrap, and keep in a warm place to proof (I usually chuck it back in the microwave (switched off!)). This can take anywhere between 5 to 15 mins depending in the quality of yeast & the weather.
(Keep the yeast to proof while you measure out and keep the other ingredients ready. Makes life easier when you start kneading the dough)

For the bread dough –
Maida – 2 cups
Salt – ½ teaspoon
Water 1/4 cup + 1 tablespoon
Milk – 1/4 cup
Oil – 1/8 th cup + 1 tbsp (Preferably Olive oil, or any white oil)
Mixed herbs – 1 tablespoon

Toppings –
Olive oil – 3 tablespoon
Chopped garlic – 1 tablespoon
Herbs – I tablespoon
As per your choice, you can use Onions, Capsicum, Olives, Jalapeno, Cheese, Tomato or just garlic & herbs.
Directions –
In a wide bottom bowl, mix the flour & salt. Pour in the yeast and mix well. It should be a crumbly texture.

Add the 1/8 cup of oil and mix. Add the milk and water gradually and knead well for about 10 mins. Use the 1 tbsp oil towards the end of the kneading process.
(The dough gets super sticky when you add in milk & water, that's normal. It should come together by the end of it.)

Form a nice smooth ball with the dough.

Grease a big bowl with oil, and place the ball of dough in it. Lightly brush the top with some oil, cover with cling wrap / napkin and keep in a warm place for 45-60 mins first rise.
(If the weather is not too hot, I pre-heat my microwave and then put the bowl inside, so it rises well.)

The dough should rise to double the volume. Punch back the dough and knead it for 2-3 mins. At this point, you can add in 1 tablespoon of herbs to the dough if you like.

Once the dough is ready, use your fingers and spread it out in an 8×10 inches tin. Cover with cling wrap again, and leave it for another 45-60 mins for second rise.
(I had a smaller tin, so used that. You can also spread it out on a steel / tin plate if you don't have a cake tin.)

In a small bowl or tadka pan, heat the 3 tablespoon oil, add the garlic & herbs and heat on very low flame, till the kitchen starts smelling divine. Keep aside to cool.

After an hour, use the tips of your. Fingers to make deep indents in the dough. Spread the cooled down olive oil mixture in those indents generously. (You can leave out the garlic if you don't like it much) Add your favourite toppings.

Preheat oven at 200 degrees. Bake at 200 degrees for about 20-22 mins or until the crust is golden brown.
(Please check your oven condition. If its gets too heated up, bake at 180 degrees.)

Once done, de-mould the loaf immediately and keep on a wire rack to cool. Brush it with some olive oil.
Enjoy it straight out of the oven, while it's still warm with a generous slather of butter! Half my breads get eaten this way!
Stay home, stay safe. Happy Baking!